Everyone appreciates a gift of beauty. And with the holidays rapidly approaching, it's time to start picking up the perfect presents for your friends and family. For this issue of Beauty Guru, we've selected some of most desirable and memorable beauty gifts for both men and women. From fragrances to cosmetics, our picks are sure to make your holiday shopping that much easier.
Clarisonic

This amazing and highly effective cleansing system—a Beauty Guru favorite!—is available in a selection of delightful limited edition holiday shades as well as the chic new Black Opal Sonic Infusion System. This holiday season also marks the addition of men's products, including the handsome Gray Classic Clarisonic as well as the ultra-masculine Carbon Fiber Mia and Refreshing Gel Cleanser. This indispensable system both cleanses and hydrates the complexion, and will be enjoyed throughout the year. Log onto the brand website for more info.
Creed Royal Oud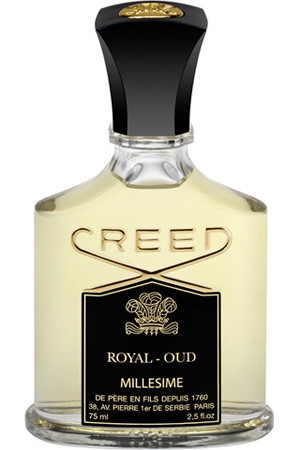 Another favorite at Beauty Guru is the prestigious house of Creed Perfume. The brand continues to evolve while maintaining the highest standards of excellence and utilizing traditional techniques that have been practiced for centuries. In addition to Creed's highly collectible signature scents, there's an amazing array of new products emerging under the direction of the brand's latest leader, Olivier Creed. Marking the sixth generation of Creed's family-owned business, Olivier has introduced some of our new favorite scents, including Royal-Oud. Recently created for the Duke and Duchess of Cambridge, this unisex fragrance is tmeless yet universally modern—a must-have for anyone's fragrance wardrobe. For more information about the incredible selection of scents as well as a wide variety of personal products, log onto the website.
Dior L'Or de Vie

Just in time for holiday gift giving, Dior has recently introduced the amazing L'Or de Vie range collection. Packed with rich anti-aging antioxidant polyphenols derived from the grapevines of the fabled Chateau d'Qyem, which renowned for producing the finest white wines in the world, this collection is not just highly effective but an absolute pleasure to use. Each of the products absorbs beautifully and delivers instantly visible results. Encased in chic gold packaging, Dior's L'Or deVie exceeds all standards of efficacy and aesthetics. This series is exactly what one would expect from the extremely prestigious luxury goods house. For more information on the L'Or de Vie collection or other amazing products from Dior, log onto the brand website.
Guerlain Belle de Nuit Christmas Collection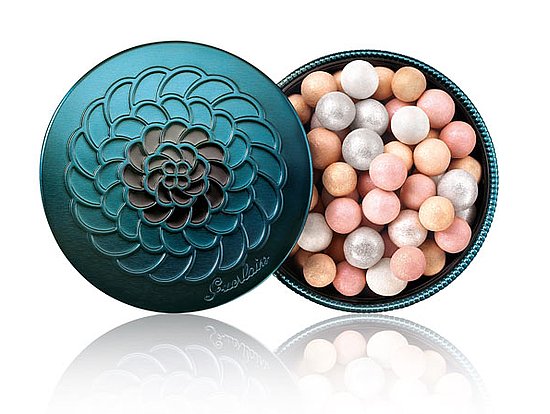 Guerlain's Belle de Nuit Christmas Collection was launched exclusively for the holiday season. Known for producing some of the most luxurious color cosmetics formulations and beautifully designed packaging in the industry, Guerlain's exquisite Belled de Nuit collection is right in line with the brand's top reputation. Our favorites include the Meteorites Perles de Nuit and Rouge Automatique lipstick in Flirt d'un jour—the perfect sheer rose and Nuit d'Amour, which intensifies with each application from berry to deep blackened red. Go to the website for more information on this spectacular collection as well as for other incredible products from Guerlain.
Nars Kabuki Brush Set

Forever an innovator and always on our list of top favorites, Francois Nars has interpreted the artistry and ritual of Kabuki theater make-up with a limited edition Nagauta Kabuki brush set. Consisting of a selection of chic matte-black multi-use, natural bristle brushes that are housed in a sleek modern "bento box," this is the most desirable collection of make up tools available anywhere. Also in the Kabuki theme is the Kudoki Kabuki Lip Set, which is a collection of three limited edition and extremely desirable shades. Nars receives our highest ratings for inspiring the experience and often forgotten about rituals of beauty. For more information, log onto the brand website.
Princess Theodora Skincare

Yet another favorite at Beauty Guru is Princess Theodora Skincare. This range of products is truly some of the best we've encountered, producing results that are instantly visible and continue to improve with regular usage. An ideal staple for one's daily regime—along with the brand's soothing signature rose scent—this is the perfect gift of beauty for anyone who appreciates the finest ingredients and rich effective formulations. For great gift ideas and more information about Princess Theodora, log onto the website.
Tom Ford

Few names evoke such a profound sense of confidence and sensuality as Tom Ford. From richly formulated cosmetics in some of the most desirable shades available to captivating fragrances and flattering eyewear, Tom Ford offers top accessories and items for every man and woman. Whatever the product and whoever the recipient, this is the best ticket to aesthetically pleasing beauty gifts from a renowned luxury brand. Log onto the website for more information.
Tweezerman Luxe Edition Crystal Standing Mirror

Recognized for producing one of the most indispensable beauty implements, Tweezerman offers some of the best tweezers on the market. For a gift that's more than just practical, however, consider the Luxe Edition Crystal Vanity Standing Mirror, which is adorned with Swarovski crystals and perfectly clear from edge to edge. This optically correct magnifying mirror is sure to motivate one to feel and look more beautiful, and will ensure the most precise eyebrow tweezing as well as a perfect make-up application. Check out the website for more incredible Tweezerman products.